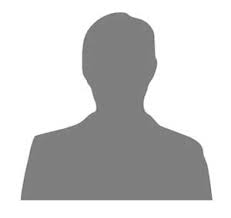 Assistant Editor
908, The Empire Avenue, New York City, NY.
Email
angelie909@hotmail.com
Assistant editor of an established publication and very dedicated to making quality publications common. I have been a passionate English language student and have also read a lot of books that have guided me to do my job well. I edit and rewrite books before they go into publication. I wish to work as an editor and create a different level of publication in the country so that it becomes easy for young and old people to write books the way they want.
Sunshine Publishers
Assistant Editor
(Jun 2013 to Present) 10 Years & 3 Months
I read all the manuscripts submitted to the publishing unit.
I re-write, change format and also arrange the book according to publishing rules before sharing it with the senior editor.
Once approval is given, I discuss the plan with the author as well.
Magnitude Books
Assistant Editor
(Feb 2010 to May 2013) 3 Years & 3 Months
It was my responsibility to use editorial manager and check submissions of manuscripts.
I discussed the projects with the senior editor and also checked the manuscript for serious technical or format issues.
Forwarding the manuscript in proper form was my duty.
Global Binding
Sub Editor
(Apr 2008 to Jan 2010) 1 Year & 9 Months
I was responsible for reading manuscripts and typing them for the senior editor.
I was responsible for making suggestions to improve the text.
I was also in charge of eliminating all technical issues with the text and reformatting them for the senior editors.
Editing

Language Check

Re-Writing

Formatting

Approval for Publishing

Technical Changes

Writer Communication

Independent Thinking

Review Writing

Discussions with Senior Editor

Book Detailing

Additions and Omission
College of Arts
BS English Language
(Sep 2003 to May 2007)
Wilson High
High School Diploma
(Aug 2001 to Aug 2003)
Book Campaign
I conducted a campaign for new books that were for children. The campaign was successful as it attracted several writers to choose our services for publishing.
Nationality

United States

D.O.B

1985/09/23

Marital Status

Single

Yes
English (US)
Native or Bilingual Proficiency
Italian
Elementary Proficiency
German
Elementary Proficiency
Reading

Talking

Friends

Historic places

Galleries

Yoga