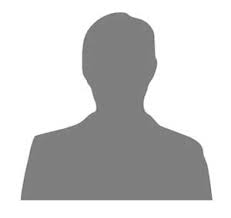 Passionate about sciences, I have worked with dedication and fervor to study life forms and researched factors that affect the life of organisms. I am a Biologist with knowledge and the will to learn more. I wish to research the subject and learn more, while contributing to work that requires skill and detailed study.
Work Experience
9 Years & 6 Months

Jun 2013 to Present

Bio-Tech Ltd.

Biologist

Responsible for assigning research work to teams and then collecting data and creating reports.

I also supervise the team work for research, data handling and report making. I create reports and present the research work to concerned clients. The experiments and sample tests are also supervised by me.

Dec 2001 to May 2013

11 Years & 5 Months

Robin Scientific Research Center

Biological Technologist

Spent a long time learning about the environmental factors affecting life of animals. It was a ten-year research. I was assigned to collect specimens and examine them.

I was also responsible for observing animals in isolation and determine whether pollution and other environmental fctors were detrimental to them or not.
English (US)

Native or Bilingual Proficiency

Italian

Elementary Proficiency

Spanish

Elementary Proficiency

Biological Inference

Data Recording

Keen Observation

Study and Research

In-depth Experimentation

Laboratory Testing

Environmental Study

Team Work

Animal Observation

Ecology
Won award for detailed research of humidity and insects.

I observed insects in a controlled environment for more than eight months and studied how fresh water reserves and humidity affect the insect life cycle.

Completed Laboratory Equipment Handling short course after High School.

Completed inernship at a laboratory to understand the experiments and simple biology tests.
Painting

Yoga

News

Web Surfing

Reading

Travelling

Swimming

Radio
#547106