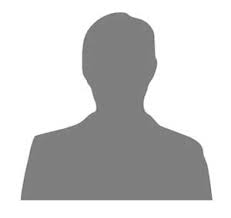 Detail oriented copy editor with the will to teach writers and contributors along the way. I am passionate about writing therefore I have always attempted to teach writers about the pattern and common mistakes they make so that their skills can improve. I have been associated with several popular publications and I wish to start my own publishing house some day. For this, I wish to learn more and be able to deliver good work and guidance.
Work Experience
10 Years & 6 Months

Jun 2013 to Present

Ruby Printing

Copy Editor

Responsible for reading and editing books and discussing the flaws with the author. I always discuss the work edited so that the writer learns along the way.

I am also responsible for following the instructions and regulations of the printing press. I check that every piece of writing that has to be published, complies with the way of writing prescribed by the press authorities.

Feb 2011 to May 2013

2 Years & 3 Months

Royal Papers

Sub-Editor

Responsible for editing news submitted by reporters and designing the front and back pages of the newspaper.

I was in charge of verufication of news and then editing it and reducing it to the size of news that was needed to fill the front and back pages. I was appreciated for my efforts to verify all news items and write extra detail for follow-up news about incidents that had happened previously.
English (UK)

Native or Bilingual Proficiency

French

Professional Working Proficiency

Spanish

Elementary Proficiency

Customer Relations

Grammar

Writing Style

Content

Editing and Proof Reading

Meeting with Writers

Re-Writing Instructions

Fact Checks

Report Making

Computer Proficient
Won editor prize by the Chamber of Writers' jury. It is a small club for writers that holds its own awards and chose me as best editor.

Working on a publication and production house. Assembling a team of dedicated professionals and drafting plans to ensure it becomes successful.
Web Surfing

Reading

Friends

Travelling

News

TV

News paper

Swimming
#58585B