95, London Flats, London,United Kingdom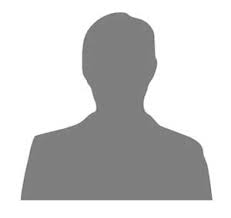 I am an enthusiastic fast food cashier who pays special attention to customer care. In all these 11 years I have maintained customer service as a priority and along with that I have always followed the sanitary and etiquette regulations which are essential for this business. I have been dutiful towards my job and that has led to winning several awards. I wish to continue working for a fast paced business.
(Jun 2011 - Present)
Mr. Big Take Away
Fast Food Cashier
Responsible for delivering the best customer service. Taking orders over phone and then preparing them within a minute to serve at the take away window is my primary job.
I am responsible for introducing new deals as well. Counting cash and returning correct change is also part of my job. I am also in charge of cleaning and mopping according to the weekly schedule.
(Feb 2003 - May 2011)
Henry's Burgers
Fast Food Cashier
Responsible for taking orders with a smile. Patiently waiting for customers to pay and then returning correct change was also my duty. I was also in charge of completing orders and assembling trays within minutes. The counter rule was to complete order in less than five minutes. I always completed the orders on time, for which I was rewarded as well.
Cleaning dining area and the play area was also part of my job. Long shifts on busy weekends and holidays was also a duty.
(Apr 1998 - Jan 2003)
Fish and Chips Inn
Fast Food Service Staff
Responsible for cleaning tables, disposing off empty glasses and papers from the trays and placing them back. Also responsible for mopping the dining area. i was in charge of maintaining clean sofa seats and cleaning the glass doors. Taking trays from the counter to customers was also my duty.
(1996 - 1998)
Lords Secondary School
GCE Ordinary Level
Grade: B, C Subjects: Sciences.
Awarded money prize for efficient dealing on holidays at Fish and Chips Inn
Won an Employee Lottery Ticket as prize for efficiency at Mr. Big Take Away
Became Employee of the Month at Henry's.
Meet People

Painting

Yoga

Treadmill

Eating

Poker
Customer Relations

Fast Food Service

Kitchen Service

Order Taking

Customer Satisfaction

Cleanliness

Long Shift Flexibility
English (UK)
Native or Bilingual Proficiency
French
Elementary Proficiency
Portuguese
Elementary Proficiency
Nationality
United Kingdom
#58585B