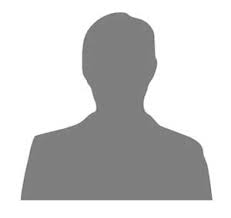 Ray Thomson
Financial Assistant
raythomson@equitymall.com
Handling financial maters for an investment bank for the last four years and with a sound record of maintaining excellent work standards. i have working experience of more than 15 years which has made me confident to apply for the position of financial assistant for an established investment company. I am foresighted and organized, due to which I can assist clients in making better choices and offering them ease in all their financial matters. I wish to deliver good service to clients and my customer service diploma can make it easier for me to achieve this goal.
Work Experience
Financial Associate
(Dec 2013 to Present)
8 Years & 11 Months
• I am responsible for dealing with different customers and offering them all kinds of help for their investments.
• I meet with customers and discuss the various investments for them. The bank's policies are explained and then contracts are designed.
• I have been able to increase the number of regular investors and I ensure that the bank handles all kinds of tasks for them to ensure smooth and easy transactions and dealings.
Finance Associate
(Feb 2011 to May 2014)
3 Years & 3 Months
• I was responsible for working with the financial researchers to foresee the best market investment venues.
• It was my duty to attract customers and find investors to increase the company's clientele.
• I also worked at the head office and met with clients to give presentations on investment options.
Finance Associate
(Apr 2009 to Jan 2012)
2 Years & 9 Months
• I was responsible for assisting with all kinds of financial investment offers made to clients.
• I gave presentations along with future prospects of certain investments. I also had to keep a thorough check on the equity investments to suggest all the best investment options to clients.
• It was my duty to get investments from clients through the bank and ensure financial growth.
Financial Assistant
(Jan 2005 to Mar 2009)
4 Years & 2 Months
• I was responsible for greeting customers and helping them with all kinds of financial matters such as band transfers, making drafts or cheque clearance.
• I also assisted customers with their bank investments.
• I was responsible for answering queries in person and on call.
Education
MBA (Finance)
(2002 - 2004)
BS (Finance)
(1998 - 2002)
High School Diploma
(1996 - 1998)
Achievements
I worked on the customer support cell for all bank clients. It reduced transaction time and also reduced the rush hour delays at the branch. Branch clientele increased by 8% during that year.
Worked on a specific document verification program to allow clients to feel secure and safe with bank transactions and financial investments.
Meet People

Cycling

Ski

Pool

Gardening

Taking Bath
Professional Skills
Customer Relations

Documentation

Verification of Documents

Communication

Understanding of Market

Future Strategies

Assessment of Assets

Financial Decision Making

Quick Thinker

Team Leader

Accounting

Data Analysis
LANGUAGES
English (US)
Native or Bilingual Proficiency
PERSONAL
Nationality
United States
Academics
- I was a good student and worked for several social work organizations as well.
- I was part of the youth bank project in high school also.