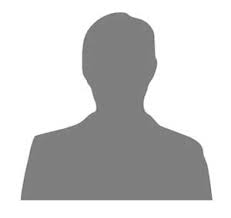 John Snow
Freelance Translator
A skilled, reliable & talented translator with a proved ability to translate written documents from a source language to a target language. A quick learner who can absorb new ideas & can communicate clearly & effectively with people from all social & professional backgrounds. Well mannered, articulate & fully aware of diversity & multicultural issues. Flexible in the ability to adapt to challenges when they arise & at the same time remaining aware of professional roles & boundaries.
Work Experience
Freelance Translator
(Jun 2013 to Present)
9 Years & 5 Months
• Translated from Croatian to English
• Applied language skills such as grammar, syntax, semantics, style and appropriate terminology
• Consistently completed work by deadline
Freelance Translator
(Feb 2011 to May 2013)
2 Years & 3 Months
• Has successfully taken several tests with score above average (writing skills, customer skills)
• Build long lasting relationships with clients by providing an excellent customer service
• Write articles on various subjects such as fashion, health, finances, traveling on a regular basis
Freelance Translator
(Apr 2009 to Jan 2011)
1 Year & 9 Months
• Served as a medical interpreter for multiple patients
• ranslated and transcribed marketing research in both English and Spanish for medical and marketing fields.
• Provided Spanish language instruction for local College, private schools and individuals
Education
London School of Economics
Diploma In Language Skills
(2007 - 2009)
Bachelors of Arts
(2003 - 2007)
GCE Advanced Level
(2001 - 2003)
Featured Projects
Translating official personal documents for purposes of applying to USCIS for immigration status as well as for Registered Nurse certification with the California Board of Nursing
Meet People

Cycling

Ski

Pool

Gardening

Taking Bath
Technical Skills
Customer Relations

Project management

Translation

Strategy Development

Language Services

Sales Calls

Localization

Editing
LANGUAGES
English (UK)
Native or Bilingual Proficiency
French
Professional Working Proficiency
Spanish
Elementary Proficiency
PERSONAL
Nationality
United Kingdom
Awards
- Won top graphic designer award in 2004
- Illustrator award in 2012