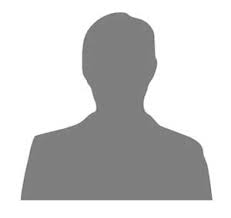 Howard Richmond
Journalist
A journalist's job is to report news as it happens without coloring it with their own opinion. I have contributed some powerful pieces and written columns about eye-opening issues and it has won me not just fame but also exposure to do better. I wish to work for a publication that promotes true news and reporting. The organization must also encourage freedom of speech so that I can bring the change with my columns; that we wish to see in the society today.
Work Experience
Senior Journalist
(Jun 2015 to Present)
7 Years & 6 Months
• Responsible for correspondence with state spokesmen to record interviews and conduct talk shows.
• Scheduling interviews and holding talks with people concerned with the current affairs under discussion.
Assistant Marketing Manager
(Feb 2011 to May 2015)
4 Years & 3 Months
• Responsible for creating new stories for the Foreign News page, main source being foreign press.
• Writing daily column for the editorial pages. Answering people's questions related to my work was a common task.
Journalist
(Apr 2003 to Jan 2011)
7 Years & 9 Months
• Responsible for creating news submitted by reporters. The news had to be verified from office sources as well.
• I was also looking after news selection from international services and press releases and conferences.
• I was also responsble for looking after the page layout with special attention to the lead, sub-lead and anchor positions.
Journalist Intern
(Jan 2002 to Mar 2003)
1 Year & 2 Months
• A short internship to understand and get used to the working manner of newspaper. I was responsible for re-writing all news submitted by the Wire Services like AP, AFP and Reuters.
• I was also responsible for re-checking the statistics mentioned in each news with other sources.
• All daily news was to be archived in a folder for the journalists to view later.
Education
Diploma Print and Digital Media Productions
(2004 - 2005)
An additional course to understand the professional side of journalism.
Bachelors Journalism
(1996 - 2000)
An excellent student with Dean's Honor.
High School Degree
(1995 - 1996)
An exceptional student with multiple awards in English writing and language.
Achievements
Won an award for reporting news and writing good pieces about the effects of global warming and current affairs.
I earned a spot on local news channel for reviewing domestic news and interviewing the local heroes.
Meet People

Gym

News paper

News

Movies

Web Surfing
Technical Skills
Reporting

Event Coverage

English Newspaper Study

Column Writing

Editorial

Op-Ed

Writing Styles

Press Club Membership

Journalism Seminars

MS Office

Computer Programs
LANGUAGES
English (US)
Native or Bilingual Proficiency
French
Elementary Proficiency
Spanish
Elementary Proficiency
PERSONAL
Nationality
United States
Academic Awards
- Won several essay and prose writing competitions in school
- Collected newspapers for ten years and created a small library for neighborhood
- Won the Dean's Honor at University