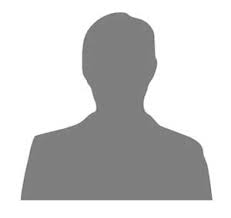 Revenue boosting sales person with good experience in selling a variety of products. I have promoted sales through innovative ideas and good marketing skills. I wish to work in a company that offers quality and good customer service to buyers while maintaining a lifelong relationship. I know I have the zeal and conviction to change sales patterns and increase profits.
Work Experience
Philip and Samuels Sales Depot
Sales Person
(Feb 2013 to Present)
9 Years & 10 Months
• Responsible for selling home appliances and all kinds of electronics to customers.
• Dealing with customers amicably and ensuring that they become regular buyers was also my duty.
• I looked after the lawn equipment and gardening tools as well. I often sent special offer brochures and even delivered goods to customers in order to improve customer base.
Desert Speakers and Sound Appliances
Sales Person
(Apr 2009 to Jan 2013)
3 Years & 9 Months
• It was my duty to collece customer information and then make calls to potential customers to offer sales on different equipment.
• Giving demonstrations and offering trials was also my duty.
• I was responsible for dealing amicably and negotiating with customer satisfaction in mind, so that all customers become regular buyers.
Sales Person
(Jan 2000 to Mar 2009)
9 Years & 2 Months
• Sale of electronic appliances to customers and providing after sale services was my primary duty.
• I looked after the customers' needs and ordered special appliances if ordered.
• Offering special deals and bundles was also my job.
Education
Bachelor Business Administration
(1995 - 1999)
High School Degree
(1993 - 1995)
Achievements
Sold lawn equipment and gardening tools to customers and cleared stock within two days.
Created sales offers for telephone sets and stationery sets for regular customers.
Meet People

Cycling

Ski

Pool

Gardening

Taking Bath
Technical Skills
Customer Relations

Sales Promotions

Marketing

Strategy Development

Sales Offers

Sales Calls

Business Plans

Leadership

Sales Management

Sales Control Systems

Market Research

Negotiation
LANGUAGES
English (US)
Native or Bilingual Proficiency
Italian
Elementary Proficiency
Spanish
Elementary Proficiency
PERSONAL
Nationality
United States
Academic Courses
- Learned languages in high school
- Took vocational training for electronic repairs
- public speaking competition participant