27 Highland Road, Edinburgh,United Kingdom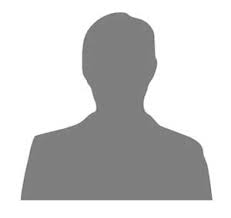 I have worked as operations analyst for more than a decade. Persistence, dedication and problem solving skills have enabled me to outdo my efforts and contribute to business growth. I look after all kinds of matters and deal with problems that hinder business operations. I have ensured time and again that the revenue growth and business acceleration does not suffer. I wish to work for a bigger organization where my skills and experience can contribute towards better business.
(Jun 2014 - Present)
Benjamin and Associates
Operations Analyst
Responsible for identifying the issues that hinder busness for the company.
Creating reports for senior management to see where the business is slowing down is also my duty. I make suggestions about the ways in which company business can be enhanced.
(Feb 2008 - May 2014)
Discount Store and Store Office
Operations Analyst
Responsible for formulating ways to boost business and increase customer base. It is also my duty to ensure that all operations of the business run smoothly and with efficiency.
I was responsible for creating reports about departmental coordination, along with suggestions for improving communication which in turn brings better business.
(Dec 2000 - Jan 2008)
US sports gym and stadium
Operations Analyst
Responsible for handling the customer base data and creating reports about the facilities most customers wish to use.
I was responsible for interviewing customers in order to see what they like. I used to make reports based on this information. It was also my duty to keep finding ways and techniques to improve business and revenue.
(1996 - 2000)
California College
BBA (Bachelors Business administration)
(1994 - 1996)
California High School
High School Degree
A thorough student with good sports record.
Fastest runner in High School.
Became captain of the football team.
Won the Inter-school Football Tournament 1995
Meet People

Gym

Web Surfing

Reading

News

Movies
Customer Relations

Problem Solving

Data Base

Networking

Reporting Skills

Consultation Skills

Quality Focus

Leadership

Business Strategy
English (US)
Native or Bilingual Proficiency
Italian
Elementary Proficiency
Nationality
United States
#58585B