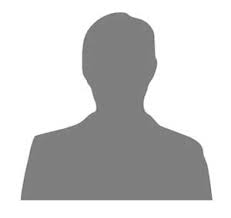 Wilson Varey
Policy Analyst
wilson.varey@economists.com
I analyze policies and the political scenario of the country and compare it with other political set-ups and circumstance. This requires high intellect, memory and the ability to correlate political events with the ethnicity and the cultural background of any country. I create reports and often contribute to newspapers as well. I wish to improve my analysis through better research and provision of better opportunities to learn.
Work Experience
Marketing Analyst
(Apr 2009 to Present)
13 Years & 8 Months
• Responsible for research work on the political set up of the state. I look after research work needed to deduce the factors that result in the political choices of our people.
• I also look at previous researches for understanding the cultural as well as eventual factors that lead to present day situation of the state.
• It is my duty to publish my findings in the form of reports so that they can be useful for the client reports that have to be prepared.
• I also look after research work assigned to me by clients. The results and conclusions that they want to see are discussed and relevant researches are carried out.
Policy Analyst
(Jan 1998 to Mar 2009)
11 Years & 2 Months
• Responsible for research work on the social environment and factors that determine the political inclination.
• Also responsible for finding research work that is relevant to the new projects.
• Discussing work with relevant departments and then preparing presentations is my duty.
Education
BS Political Science
(1994 - 1998)
High School Degree
(1992 - 1994)
Grade A student, subject Sociology, Law, Economics.
Featured Projects
Prepared election reports for 2008-2009. I researched the past election results and created a detailed research paper within a period of one month.
Political Active Generation
Studied surveys and concluded the mean age of active political persons.
Meet People

Gym

Web Surfing

Reading

Photography

Travelling
Technical Skills
Political Analysis

Survey Report Reading

Election Speculation

Results

Social Trends

Power Point Presentations

Research Reports

Team Efforts

Data Analysis
LANGUAGES
English (US)
Native or Bilingual Proficiency
PERSONAL
Nationality
United States
Travels
- Attended seminar for socio-political development in the United Kingdom
- Visited North Africa with United Nations Delegation to assess the situation in Egypt.