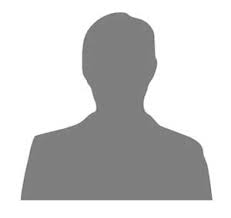 Sally Gibson
Project Assistant
Working for an organization to manage project tasks and manage time so that all targets are met and business efficiency increases, I am energetic, efficient, hardworking and focused. I face challenges and maneuver around them so that all work is completed within the given time. It is a job that requires alert decision-making skills, which I possess in abundance. I wish to work for an organization that focuses on revenue growth, better relationship with employees and appreciation.
Work Experience
10 Years & 6 Months

Jun 2013 to Present

British Textile

Project Assistant

Responsible for making/attending phone calls and scheduling meetings with suppliers. All kinds of communication with clients and suppliers is my duty.

I am responsible for supervising tasks assigned to project workers and communicate between these workers and the director.

I am also responsible for providing solutions to project workers and manage tasks within a defined period of time.

Feb 2005 to May 2013

8 Years & 3 Months

Deutsche Trading Co.

Project Supervisor

Responsible for taking instructions from the project director and getting work completed within a certain period of time.

I was responsible for arranging meetings with vendors, scheduling work plan and also presentation of work to the project director.

All project- related logistics were handled by me.
English (UK)

Native or Bilingual Proficiency

German

Elementary Proficiency

Italian

Elementary Proficiency

Customer Relations

Time Efficiency

Communication

Leadership

Motivation

Problem SOlving

Following Protocol

Team Effort

Group Management

Task Completion
Awarded double bonus for following instructions and completing tasks on time.

Given promotion from supervisor to assistant reporting to director, within the first year of service.

Won Scholarship through a local organization for Bachelors Program.

Received Honors for outstanding result in Bachelors.
Painting

Gym

TV

News

Web Surfing

Reading

Travelling

Music
#58585B