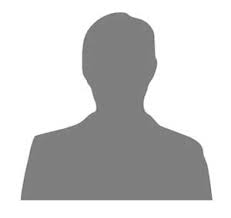 Stefanie Gabin
Relationship Manager
Managing relationships between clients and business with a pleasant disposition and a goal to maximize business profits. I have an experience of more than a decade. I'm an energetic, enthusiastic and pleasant part of an organization and I wish to be able to increase revenue growth by right communication and policies. I thoroughly believe that business partners and customers need poper communication so that the business grows and the customers remain happy.
Work Experience
Relationship Manager
(Feb 2014 to Present)
8 Years & 9 Months
• Responsible for maintaining good relations with customers. Offering promotions and special discounts after consultation with sales team.
• Looking after product launches and managing events for customers.
• I also look after customer accounts for online payment and design discount coupons. This discount is set after marketing and sales team meetings and the decision has to be unanimous.
Relationship Management Officer
(Apr 2012 to Jan 2014)
1 Year & 9 Months
• Responsible for booking orders and ensuring that customers recieve orders according to their customization.
• Taking feedback from customers was also my duty.
• Responsible for looking after sales tam and offering promotional offers to old customers.
Customer Relations Department Officer
(Jan 2005 to Mar 2012)
7 Years & 2 Months
• Responsible for providing after-sales customer service. Answering queries and solving customer issues was my duty.
• I looked after all kinds of issues related to product or reciepts and cash-back offers.
• It was my duty to serve customers with a smile and ensure that their shopping experience was worthwhile.
Education
Bachelor Human Resource
(1998 - 2002)
Achievements
Revenue Generation due to Customer Relations
Increased customer base that resulted in better profits.
Launched new products and invited customers for feedback. The customers loved the idea and all stock was finished.
Meet People

Gym

Web Surfing

Travelling

Reading

Photography
Technical Skills
Customer Relations

Analytics

Strong Policy Making

Strategy and Offers

Email COmmunication

Organizing Trainings

Revenue Targets

Leadership

Team Work

Competitor Knowledge

Market Research
LANGUAGES
English (US)
Native or Bilingual Proficiency
French
Elementary Proficiency
Italian
Elementary Proficiency
PERSONAL
Nationality
United States
Date of Birth
28th September
Travels
- Traveled to Germany for a Customer Relation Seminar
- Relationship Management Diploma in Italy
- Business Development Planning Diploma in Italy