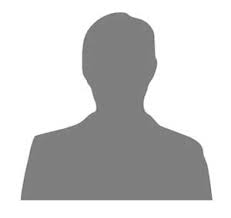 Helen Curtis
Video Producer
Focused, motivated and willing to create awareness; I have been a video producer with a prestigious degree in videography and the courage to address issues that need our attention. I have worked overseas as well as in the United Kingdom and have won several accolades for my distinguished work. I wish to create videos for a production house or private channel to make a difference through digital media.
Work Experience
Video Producer
(Jun 2016 to Present)
6 Years & 6 Months
• I am responsible of maintaining rapport with writers and novelists to take permission of screenplay of their work. I also look after the production of videos and public messages created by the finest team members.
• I am responsible for deciding and allowing budgets, scheduling work and shoot dates and assembling participants and explaining their part in videos.
Video Producer
(Feb 2014 to May 2016)
2 Years & 3 Months
• Responsible for screenwriting, budgeting and organizing shoots.
• I also looked after the recruitment of new team members who could give innovative ideas and could create new concepts.
• Also looked after the production editing and improvement of script, screenplay and effects.
National Broadcasting Corp.
Video Producer
(Apr 2009 to Jan 2014)
4 Years & 9 Months
• Got selected as the team leader and producer after previous employee left.
• Responsible for steering and motivating the team to create new ideas and effective video plans.
• Execution of thos eplans with a powerful direction and subject matter was my duty. I looked after the technical side as well. Many videos and short films were created to create awareness among the general public.
National Broadcsting Corp.
Video Team
(Nov 2002 to Mar 2009)
6 Years & 4 Months
• Responsible for research work and assembling ideas after team discussions. The video team used to create ideas and after discussion with the prodcuers, it used to be executed.
• I was also responsible for presenting the ideas to producers and the technical team.
• Got acknowledgement for efforts in creating funding videos.
Education
Masters Broadcasting and Videography
(2000 - 2002)
Bachelors Media Studies
(1996 - 2000)
GCE Advanced Level
(1994 - 1996)
Grade A. Subjects: Sociology, Accounts, English Literature.
Featured Projects
Raised funds for an organization by heart-touching video production. Created a ten minute video that appeared as paid content on the National TV.
Created a montage of water surveys from reliable sources all around the world.
Created a video to help organizations raise funds for the underprivileged. The funds were for Christmas presents and feasts in the streets.
Meet People

Web Surfing

Reading

Travelling

Photography

TV
Technical Skills
Camera Use

Video Planning

Creation and Concept

Strategy and Task Assignment

Leadership

Team Work

Video Content

Genrating Script

Editing

Screenplay
LANGUAGES
English (UK)
Native or Bilingual Proficiency
French
Professional Working Proficiency
Italian
Limited Working Proficiency
PERSONAL
Nationality
United Kingdom
Travels
- Presented videos at a US private production festival and won third place.
- Raised awareness of child abuse in Africa.
- Presented survey reports and research work for a German TV channel.