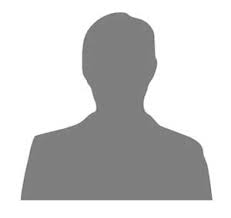 John Kerry
Virtual Assistant
Currently providing services as a results driven virtual assistant to several small businesses by providing contract services to assist in running their business more effectively . Acute focus directed towards providing excellent services in all areas by developing and maintaining vital relationships needed to be an effective assistant while providing accurate results
Work Experience
Virtual Assistant
(Jun 2013 to Present)
10 Years & 6 Months
• Served as mediator for disturbances, conflicts and crisis as needed in the residence halls.
• Recommended administrative action to improve standard operating procedures; developed LEAN workflow improvements to accommodate increasing responsibilities.
• Responded to calls and provided information concerning company services and products in accordance with established procedures; referred calls to appropriate personnel.
Executive Assistant
(Feb 2011 to May 2013)
2 Years & 3 Months
• Handled information from the MLS through scanned documents.
• Managed and Updated Social Media Accounts.
• Recruiting- Posted on Craig's List and Interviewed via Skype and Phone.
Virtual Assistant
(Apr 2009 to Jan 2011)
1 Year & 9 Months
• Downloaded Sale Personnel's Recordings for Training Purposes.
• Maintained and coordinated executive and senior management vacation, day-to-day meeting and travel schedules.
• Maintain listings on social media sites Answer all calls regarding property details
Education
London School of Economics
MBA (Marketing)
(2007 - 2009)
BS (Business Management)
(2003 - 2007)
GCE Advanced Level
(2001 - 2003)
Featured Projects
Demonstrated capacity to provide comprehensive support for executive-level staff including scheduling meetings, coordinating travel and all essential tasks.
Meet People

Cycling

Ski

Pool

Gardening

Taking Bath
Skills
Customer Relations

Self-directed

Critical thinker

Communication

Dedicated

Time management

Invoicing

purchase orders
LANGUAGES
English (UK)
Native or Bilingual Proficiency
Italian
Professional Working Proficiency
Spanish
Elementary Proficiency
PERSONAL
Nationality
United Kingdom
Achivements
- Best Customer Approach Award
- Recognized for Best Service Provider of the month in June 2016